Did you know that prayer is the most frequently used complement to modern medicine?
In fact, it's head and shoulders above even the mighty vitamins and herbs and just about any other form of traditional/alternative therapy that you can think of. But, does prayer actually work? 
I bet you didn't know this… 
Prayer is also backed by science!
I kid you not folks! Several studies have shown the prayers help the person who does the praying as well those for whom the praying is done.
In fact, so immense is the power of prayer that the mere knowledge of someone praying for them (even if there is nobody actually praying for them) brings about significant relief from both physical, mental and emotional health concerns.
Of course, there will always be scientists who discredit the miracle that is prayer. But, there is one thing even modern science cannot deny – Those who pray feel the power of the divine in their body and their mind.
Praying has a remarkable ability to bring about a positive mental change. Particularly, when you pray not for yourself but selflessly for someone else, the results can be truly profound.
Since I started this article by talking about the actual science-verified benefits of prayer, I will take it one step ahead and tell you exactly-
How Praying For Yourself And For Others Helps You!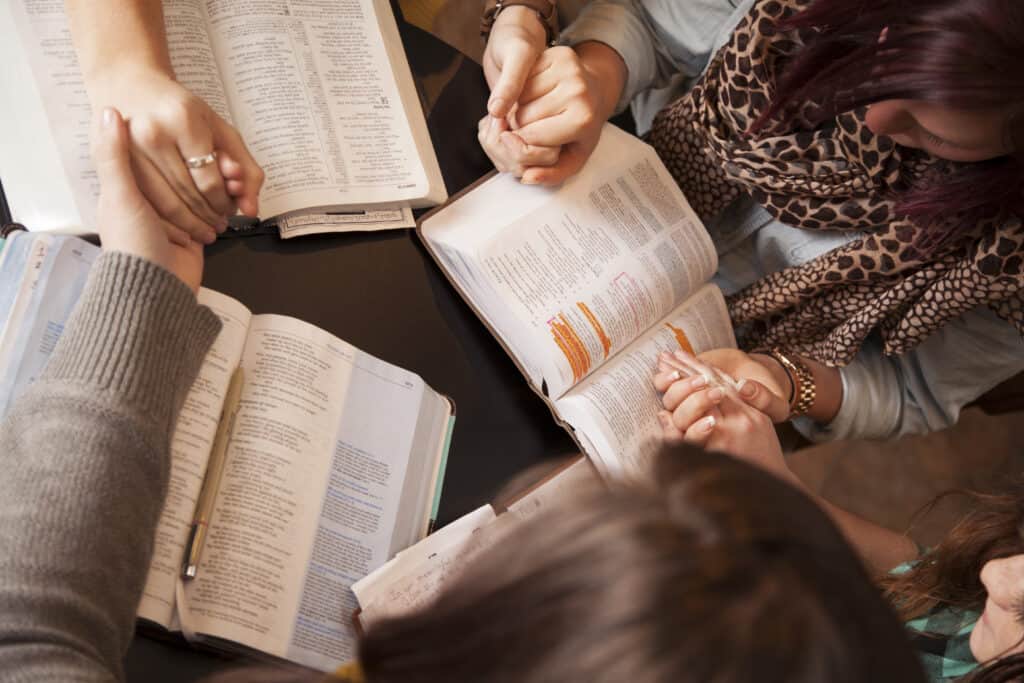 You develop a more optimistic mindset even when things are not going your way.
You build hope that although you have no control over the situation, there is a higher entity up there who does.
Because praying is not always about asking but also about thanking, you inevitably start noticing the positive side of life and develop a sense of gratitude for what you have.
Since all religions endeavour to keep people away from vices, the tenets turn into your book of rules that control impulsive behaviour.
When you pray, no matter who you are praying to or what method you are using to connect with the Almighty, you already know that there are no immediate results/miracles to be had. So, you are willing to wait. And this patience, inevitably instils the habit of accepting delayed gratification.
You start to see things from a broader perspective and are more open to the idea of "good for everybody", instead of just "good for me".
You develop an aptitude for forgiveness towards yourself and others.
And last but not the least, you certainly train your brain and your mind to focus
But, that's not all, as is the case with other spiritual methods like yoga, chanting mantras, meditation, etc., praying helps you to remove your mind and your thoughts from a stressful situation. And the immediate benefit of that is a significant drop in cortisol levels.
And there's more from where all that comes. Intercession, according to science, is just as good for you as praying for yourself. But, I particularly like, the spiritual view on the matter.
And That Is Why Praying For Others Is So Good For You!
These are the words of a rabbi who was responding to a question on whether praying for others also helps the person praying as quoted here.
His explanation was this – God is the limitless source of all blessings but he likes to and wants to work through a channel.
So, when you ask the Almighty's blessings for somebody, you become the channel for bringing His blessings into the world of this somebody. So, what this somebody gets, you get too.
An example from the Bible: The rabbi further drives the point home by giving the example of the birth of Isaac. Abraham prayed for the blessing of children for Abimelek (Genesis 20:17).
While God granted Abimelek the boon of children, Abraham was also rewarded for his selfless prayer and that's why we read about Isaac's birth immediately after Abraham's prayer.
The perfect analogy: The rabbi explains it simply yet beautifully as he asks us to think of God as the source of water, and the grass that needs water as the person we are praying for.
When we selflessly pray for someone, we become the garden hose that channels the water from the source to the grass.
Of course, the grass gets life sustaining water but the hose also inevitably gets drenched in that very same water. And that is how, by the Lord's Mercy, we receive the same of what we ask for others.
So, pray I say, not just for yourself but in concentric circles, starting with you and then moving to those close to you. Then, pray your way outward till the point where you are asking our Father that everybody in this world be the recipient of his grace and love.
And my dear brothers and sisters in faith (no matter what your religious inclinations), if you are ready to pray for all those who fill your heart with love, for all those who you consider God's blessing in your life, here are a few words that will get you started.
The Big List Of Prayer For All Those Who Bring Love, Joy And Meaning To Your Life!
Good Night Prayer For My Love
Dear Lord of mercy and peace, as my love sleeps, send his way dreams of contentment and happiness. Bless him with peace as he sleeps, and bless him with strength as he awakens, so that he is prepared for the day to come.
My Lord, I come to you this evening to pray for the love of my life for he makes my life worth living. He has been struggling at work. Please watch over him because he is foremost your child and only your grace and love can protect him. Precious father lighten all his burdens and lead him to all that is good for him and for our family.
Dear God, I plead before you from my heart that you heal my love of all his physical and mental pain. Take away all that is pushing him down and shine upon him Your grace. Allow him to derive strength and support from you. For only you can help and save those in need.
Dear Jesus. I pray for your grace to surround the love of my life. As my love rests tonight, take away the weariness of today and restore his strength for tomorrow.
Messages Of Good Night Prayer For My Love
As you sleep tonight my love, lay the burden of all your troubles at the feet of our Lord Jesus Christ and you will wake up to meet tomorrow with his full blessings.
No matter what the day that went by held for us, no matter how our faith and patience were tested, tonight, as I lay my head on the pillow, I thank our father in heaven for bringing the blessing that is you into my life. Good night my love!
May the calming mercy of our heavenly Father be your pillow tonight and the warmth of his love be your comforter. Have a great night my darling!
My love, as you drift off to dream land, I beg our Lord to give you the strength to conquer all your enemies and the will to achieve all your dreams. Nightie night! 
Good Night Prayer For My Husband
Father, I thank you for keeping my husband safe through this day and for giving him the gift that is life and the wondrous blessing of all that you have created. As he retires for the day, I beg you to keep watch over him, so that he may get through this night safely and meet the next morning refreshed in mind, body and spirit. I pray in the name Jesus. Amen.
Dear Lord, this night, I commit the man who is the light of my life and my very reason for being into your hands. Bless him so that his heart may become your abode; your direction, his inner voice and your mercy, his strength. I pray that my loving husband seeks even in his dreams to be blessed by your grace. I pray that he may know You as the one true loving and ever merciful God. Thank you heavenly Father.
Our Father in Heaven, I kneel before you to thank you for watching over my husband today and for making his day productive and positive. As he drifts away to sleep, fill his mind with thoughts of your precious love, your unfathomable mercy and peace.
My always merciful Father, I thank you for bringing my husband into my life. Please bless his heart and his mind so that he stays away from temptations and anger, (any other negative emotion that may bothering your husband). I pray to you that he may find his identity in the righteousness and goodness of Jesus. Please fill his mind, soul and thoughts with all that is good, so that he may remain firm in his devotion to you. 
Messages Of Good Night Prayer For My Husband
I know today was tiring. All that happened tested you to the very limit. But, have faith in the Lord for he alone can part the ocean of peril and help you to go where you want to be. I pray that this night be restful and tomorrow usher in hope and success. Sweet dreams my love!
Sleep well my love. I ask God that he may grant you the patience and grace to forgive all those who wronged you today; for tomorrow he will bring in a new start, full of hope!
You brought the calmness of the moon and the merry twinkling of the stars into my life. So, I pray to our Father in heaven that may every dream of yours turn to victory, every hope into reality. As you sleep, I pray that his blessings cover you, so that you find answers to all that you need. Good night baby.
As you sleep, know this my love, Our Father will never leave your side. So forget your worries and throw out those fears, for his goodness and mercy await you in the new day to come. Good night you, man of my dreams!
Good Night Prayer For My Wife
Dear God, as my precious wife lays her head on the pillow tonight, I request that peace and tranquillity quickly enfold her, so that she may once again be able to draw herself away from all the temptations and distractions of the world and soak in the ocean of your blessings.
Dear God, thank you for blessing me with a wonderful woman. My wife brings light to my life and hope into our home. I pray to you to fill her heart with joy and contentment, so that our lives together are filled with peace, happiness and laughter.
Thank you Lord for bestowing upon me your grace in the form of my wife. I pray that our marriage always be rock solid and our hearts and emotions always invested in each other. Bless my wife and me with the gift of honest and open communication and give me the strength and humility to apologize when needed and to forgive completely as is possible only through you. Amen.
Dear God, every second I am with this precious woman, I am reminded of how very generous and merciful you have been to me. For the woman who fills my heart with so much love and gratitude, I ask for your protection. Refresh her mind and body as she sleeps tonight, so that she awakens with a renewed sense of purpose and greets the new day with positivity and joy.
Messages Of Good Night Prayer For My Wife
My dearest, no matter how trying the day. I know this night will bring you peace because you are His daughter. So as you sleep, he will shower his grace and blessings on you. Sleep now my Love!
Darling, may our heavenly Father take away all the weariness of the day that has gone by and infuse your being with the patience and the strength to handle all that tomorrow brings. Good night sweetheart.
May the heavenly angels be your guides as you take this journey into the land of dreams and may your dreams hold the solution to all that's bothering you. Sweet dreams baby!
My precious darling as you as you settle down for the night, I pray that our Father in heaven blesses your sleep and your dreams and gives you the strength for tomorrow. 
Good Morning Prayer For My Love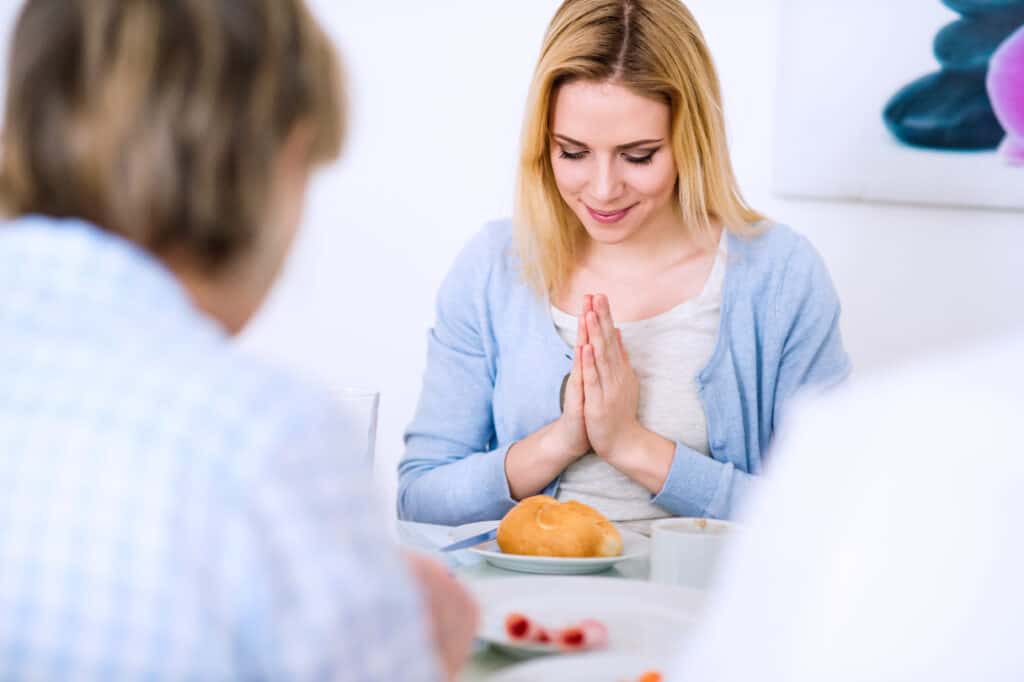 Oh Holy Father, I offer my prayer this morning for my love. May your guiding light dispel all his fears and his doubts; may your grace uplift and protect him as he goes through the day. Please help him to seek you in all that he does. Watch over him Father, and at the end of the day, bring him back home safely to me. Amen.
Good morning Lord, today I ask your blessings for my love and me. Please help this wonderful man to hold on to his faith in you even when he is feeling agitated and stressed. He is a strong man but Father, you know that the human mind is racked with weakness, worries and temptations. Protect him from the demons within and from machinations of those who seek to hurt him from outside.
Because you are a limitless source of peace, contentment and joy, Oh Father, I come to you with a request. Please bless my love with tranquillity and remove from his mind all distractions so that he may focus on all the good that you have planned for him. I especially ask that you help him with anything that he may be struggling with today. Please give him the fortitude to make the right decisions and grant him the wisdom to seek out your grace and guidance at every moment. Amen.
For my resources are limited and my abilities fall short, I know that I cannot protect my love all the time as he goes through the hurdles of life. But, Father you are all merciful and both your grace and protection are infinite. So, I do the only thing that every child does when in trouble, I submit myself at your feet. I beg that you protect my love from all harm and I beg that you surround him with clarity and wisdom. Amen. 
Messages Of Good Morning Prayer For My Love
When the Lord walks by your side, you can only find beauty in every minute of the day and in everywhere you go. Wish you an amazing day darling!
Today, I asked God to send his choicest blessings of the morning for you. So, I know you are going to have a splendid day my love.
I hope the warmth of the sun this morning reminds you that our Lord wants your life to be filled with warmth, goodness and brightness. I love you!
As you go through this day, may you find only success and happiness and by the time you come back to me, may you have many reasons to praise the Lord. Have a great day ahead my love!
Good Morning Prayer For My Husband
Dear Lord, I am offering this prayer for my husband. Most merciful Father guide him every step of the way as he works hard to provide for our family. Guide him such that he may find pleasure in learning. Help him as he grows in stature and favour with You and his fellow men. Please bring him only joy and success this day and protect him from everything and everybody who is a hurdle in his path towards peace and prosperity. Amen.
My Father, I ask this morning that you protect my husband's heart, his health and his life. I request you to help him at work today and as he goes about the day. Please increase his faith in you and his ability to live out the purpose you have designed for him. He represents your blessing in my life. I pray that you give me the wisdom and the patience to be the wife that he wants me to be. Amen!
Please Lord, let my husband feel the strength of your grace and the warmth of your unending love all through this day and beyond. Allow him to gain the clarity that can only come from following your word. You are everything and everywhere Father, so please help my love to experience the security and comfort that can only come through your mercy and grace. Amen.
Dear Lord, as I start my day I want to thank you for everything and everyone you have blessed me with. Above all, I want to say that I am grateful to you for bringing the love of my husband into my life. He enriches every moment that I live. Your support through him is integral to me. So, I pray that you protect him always. I also request you to support and help him in whatever he does and aims to do. Please guide his decisions and preserve his time, so that he achieves only success in all that he does. 
Good Morning Prayer Messages For My Husband
In Jesus' name today I have decreed that everything you touch today my darling will be blessed and only mercy and goodness will follow you everywhere you go. Have a great day ahead my love.
A new day beckons you my love, may you be filled with the love of our Lord throughout and may his wisdom help you to sail through all the tides of day. Good morning my darling!
Those who have dismissed you will appreciate you; those who shunned you will today honor you because such is the grace our Lord. And I have approached our ever merciful and all powerful Father for his blessing for an amazing day for you. So wake up sweetheart because the day will get better with every passing minute.
As you work to fulfil God's will, may he bless you with the strength needed to fight off all that works against you and to forgive all those who stand against you. Have a fantastic day sweetheart.
Good Morning Prayer Messages For My Wife
Dear Father in Heaven, as I kneel before you in prayer, I ask that you keep my love safe, healthy and happy for she is your blessing to me. May she never experience the pangs of sorrow and worry! Bless my wife so that she may find her peace and her goals and never let the demons of self-doubt, fear and greed get to her.
Dear God, as we begin this new day, I pray that you continue to protect and bless my loved ones. Particularly, I ask for your blessings and your mercy for my wife. Please help her to face and win over the challenges that await her this day. I humbly ask that you build her faith, so that today, tomorrow and always she only finds the need to seek refuge in you and no one else. Please Father, may your guiding light help her throughout this week. Amen.
Father I thank you for bestowing upon my wife and me your blessings. I ask for this day and for all days to come that you protect my source of happiness, my wife. Bless her so that she may never fall into the trap of false beliefs. Oh Father, I pray that you help me to walk with her and to support her in achieving her dreams and in finding her identity in her service and love to you. Amen.
Dear God, every morning I feel blessed to wake up next to my wife. She is a patient, kind and loving woman who works relentlessly to take care of our family and to live each day according to your word. Please God, I ask that you help me to be in tune with her so that I may also be a blessing to her. Father, please give me the strength to support her and the humility to serve her in ways that will enrich her life just the way she enriches our lives. Amen. 
Good Morning Prayer Messages For My Wife
In the name of Jesus, nothing is impossible! Before the break of dawn, I pray that our merciful Lord remove every impossibility in your life and show you the path to your purpose. Have a pleasant day sweetheart!
No storm can sway the boat that seeks refuge in Christ, so centre yourself on the Lord and he shall be your guide to all that is good this day. Good morning my darling!
In the name of Jesus, I declare that all your dreams will come true and all your endeavours will succeed today. My love, God has an amazing day in store for you.
Good morning baby. In my prayer this morning, I have asked for God's countenance to be your beacon. May He lead you to the right people and places for the achievement of all that you hope for today. 
Praying As A Couple: The Best Thing That You Can Do For Each Other And Your Marriage!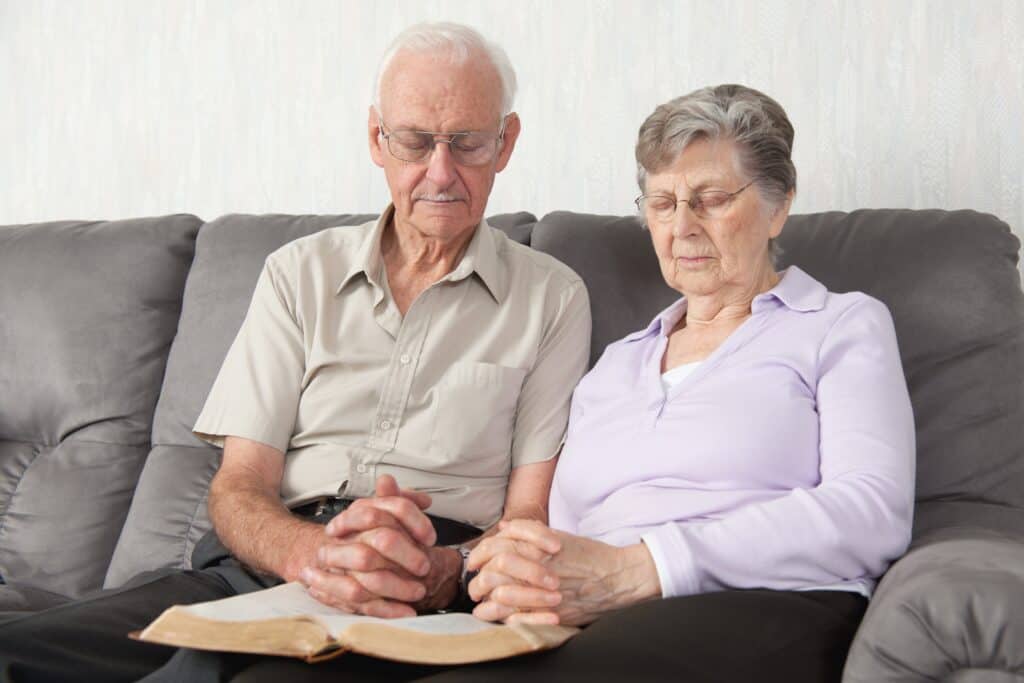 When you pray for your spouse, it leads to marvellous results. But, when you join your hearts and efforts together as soul mates in prayer, miracles can happen. Wonder why?
As you pray together, you add your desire to make her happy with her desire to be happy and vice versa. And just like that desire, your individual feelings of gratitude and joy also double when you approach God together as a couple.
Above all praying together, opens a man and a woman to each other as is not possible in any other way. For starters, when you pray together, you acknowledge that the joy you feel is attributed to your joint efforts and not just to yours alone.
Similarly, if you are facing issues, in your relationship or otherwise, you accept that these also stem from the errors of both parties. Once that happens, there is no room left for the dreaded blame-game. Most importantly, this realization gives birth to a sense of humility by toning down your ego and that alone can do wonders for your relationship.
And no folks, these are not just empty words. The benefits of praying together as a couple are also backed by hard figures. For instance, did you know that less than 1% of the couples who pray together daily head towards divorce?
Now, compare this with the extremely high divorce rate of 65% among other couples. I ask you, if not the power of praying together as a couple, then what else can possibly cause such a mammoth difference? So, if you are ready to start praying with your spouse, here are- 
10 Tips That Will Help You To Pray Together As A Couple
This is what you need to know:
Pray together at least once a day. In fact, make praying as a couple your priority.
Choose a time that works for both of you, so you don't have to rush through the prayer.
Pick a place where you can pray without being interrupted.
You can pray over a cup of tea/coffee or even when enjoying the sunset on the porch.
Start small and if you have trouble finding the words at first or feel awkward, simply recite Bible verses to each other.
You don't have to say things together. Take turns to pray but make sure that each of you prays loudly.
You can write down the things that you want to include in your couple's prayer.
Hold hands while you pray with your spouse.
Don't turn your prayer with your spouse into a preaching or complaint session.
Praying together is not just about blurting out a robotic grace. It is about listening with your heart to the emotions of your partner and to the word of God.
And now, here is some inspiration to get you started on this wondrous and most fulfilling habit of praying together with your spouse.
Good morning prayer for couples – (A simple prayer for all that is good and all that brings joy; take turns reciting these lines or others that you may have written).
As we start this new day, Father, we thank you for each other, for our marriage and for our family.
We pray that:
May our day be full of happiness.
May this day bring us peace.
May this day be filled with love and respect for each other.
May this day hold only goodness and brightness for us.
May this day bring us together in triumph and trial.
May this day bring us both God's Word.
May this day be full of Jesus's righteousness.
May our day blossom with heavenly blessings.
May we find health and peace in your grace this day.
In the name of Jesus, we pray. Amen. I love you darling!
Good night prayer for couples – (A meaningful request asking God's help in sorting out marital troubles) 
Dear Lord, we kneel before you today, begging for you mercy, so that through your divine intervention we may find the wisdom and the strength:
To be patient with each other.
To forgive each other.
To focus on your blessing that have entered our lives through each other.
Dear Lord, lately we have been arguing a lot. There are times when our anger, doubts and silence takes over our better sense and our love for each other. Small problems turn into fights and the important things get ignored. We know not when we stopped listening to each other and talking to each other.
But, you know all and see all. You know the source of all our problems and you know about the weakness and the negativity in our mind that is breeding contempt. Please Lord, I beg you to restore health back to our relationship. May we find our way back to each other.
Please teach us to communicate with each other again, honestly and lovingly as we once did. For your word tells us honor each other and to submit to each other in love. We need your help God to obey your word. Please help us to come back together, so that we may once again stand united in the joys and sorrows of life, with You on our side always. Amen!
And Before You Go, Just One More Thing…
If devotion is not already a tradition in your family, you may feel alone and even awkward at first when starting this daily routine of praying for your loved ones. Depending on the spiritual/religious bent of your loved ones, you may/may not find support.
But, there is really no need to force or fight for the good. Your biggest strength lies in your decision to submit to God's will.
So, simply pray that your family/love/spouse also identify themselves/himself/herself in Christ. Ask and He shall create in their heart the desire to join hands with you in paying obeisance to our heavenly Father. Amen!