A senior portrait is undoubtedly a rite of passage but it is also so much more than that. Those pictures are a commemoration of the fact that you have finally and definitely crossed the threshold between childhood and adulthood.
Be they quirky, formal, impressive or plain fun, the photographs are also a testament to everything that you have achieved thus far and a declaration of what you want/intend to achieve in the future.
Of course, that these pictures will find their way on your parents' mantel place, your graduation party cards and even your college application gives you all the impetus to get this photo shoot done to perfection.
So, if you are nervous about getting your threads right for this photo op moment, I don't blame you. But, here is the thing – You don't have to blow up a bundle on a new wardrobe.
What if I tell you that you can dress to make an impression with what you already have? Yes, that is possible! Read on to know how…
The Very First Dilemma – Should You Do Casual Or Formal, Trendy Or Classic?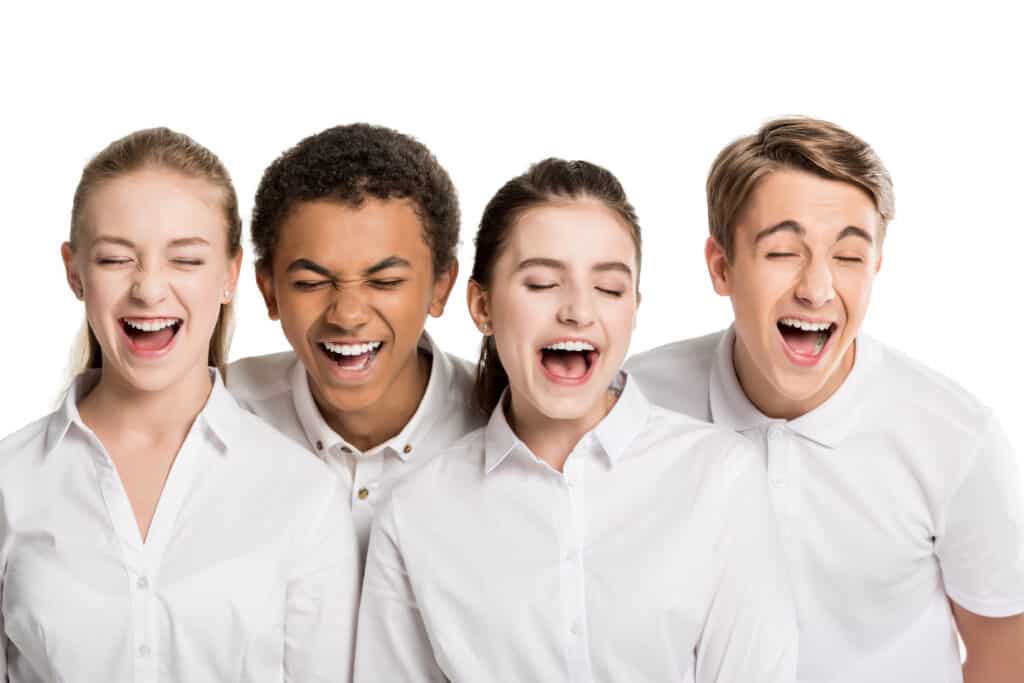 Actually, you could pick one of each because you are certainly not walking away with just one picture. So, instead of trying to sort this non-dilemma, let me tell you what each of these styles can do for you:
The classic look:
With a classic outfit in solid colors, you shift the focus away from the attire and to your face.
These outfits are perfect for close-up headshots that work well for yearbooks. Also, a classic won't go out of style, which means you don't have to worry about the picture looking dated or even silly just a few years down the line.
The trendy look:
These clothing choices are all about offering a glimpse into your unique personality and your sense of style.
This means you are allowed more freedom when picking trendy clothes, but that's a double edged sword. I know a lot of seniors who regretted their sartorial choices within months as what seemed trendy then, went out of style.
Of course, I am not telling you to give up on the idea of having one picture taken in a trendy outfit. But, take advice from somebody you absolutely trust about the style and colors, and for girls also about the neckline and the hem lime.
The formal look:
A lot of young adults confuse the classics with formal.
A classic is, as the name suggests, an attire that is above the ravages of time. Formal wear, is something that you will be wearing a lot when you start working. Needless to say, formal clothes project the image of maturity, confidence and of course professionalism. Plus, they give you the chance to play dress up.
The casual look:
These clothes are you in your element hence very comfortable to be in and that is going to come across in those pictures.
This is how everybody knows you because that's what you wear day in and day out, which lends an air of normality to the pictures. But, if your idea of casual is on the sloppy side, think sweatpants here or graphic logo T's, you may want to steer clear of this look for your senior photos. 
Senior Pics Outfit Ideas: The 4 Must Have Photographs!
I am sure your photographer must have already told you this – You are allowed, in fact, expected, to get along more than one outfit.
Actually, think of this as a mini portfolio of sorts. So, you will need 3-4 distinctive looks. Typically, this is what you should go for:
The classic: This is your no-fail look the one that will show both your playful and serious side.
The formal: Your way of telling the adult world that you have arrived and are all set to conquer.
The casual/trendy: This is you doing you!
The proclamation picture: Whether it is the ballet outfit or your lettered jacket or even your sports uniform, this is the photograph in which you tell everybody about the aspect of your life that brings you true pride and joy.
5 Tips For Choosing The Best Outfit Ideas For Senior Pics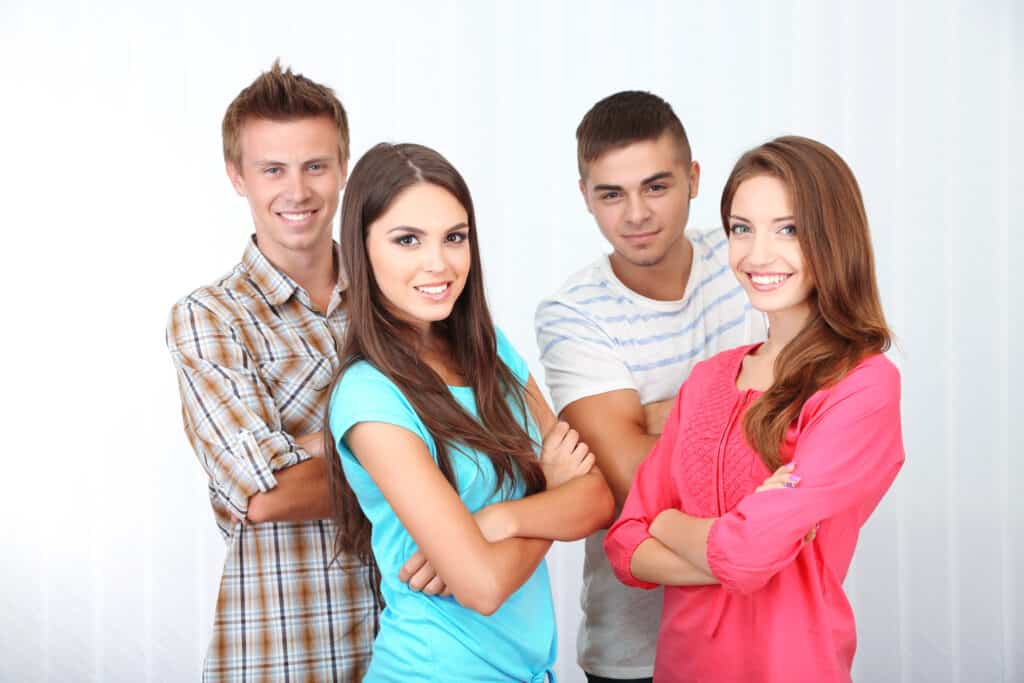 1. The right colors make all the difference:
But, this does not mean that you should opt for something you absolutely hate. Sure, earthy and neutral tones are the safest and look the best.
But, you can pretty much go with any color you like as long as you pick a jewel toned version of it over the brightest one. So, instead of a bright almost neon yellow, think yellow ochre.
2. Of patterns and prints:
Patterns can get tricky if you don't know how to use them to your advantage. For instance, horizontal stripes will add the illusion of a few extra inches on the part they cover while large and busy patterns will hog all the attention.
So, experts usually recommend that you go with solid colors or pick small and inconspicuous prints that won't draw the eyes away from you and your face. Similarly, when picking striped patterns, stay away from tight clothes and contrasting patterns that will create the weird moiré effect.
3. Go with the style that works for you:
Just because something is trendy does not mean it looks good on everybody. In fact, whether an outfit will work for you or not depends on how you feel about it.
If you hate dresses, no matter how pretty or expensive the creation, it will only yield a "meh" photograph because you won't be comfortable in it and that is bound to show in the pictures.
So, instead of changing your style for your senior pics, stick with clothes that you love. Because what you love to wear is bound to make you feel more comfortable, which will inevitably give you more room for movement and make for better looking photographs.
4. How important is the fit:
Aside from the cardinal rule of staying away from neon colors, this is the single most important thing to ensure that your senior pics come out well.
While I understand and even admire the motivation behind Billie Eilish's style, I'd suggest you stay away from clothes that are 4 sizes too big for you.
In a picture, baggy clothes make you look bigger and sloppier. What lies at the other side of this spectrum is just as bad.
Wear clothes that are 2 sizes too small for you and you will end up with pictures that stand out for the awkward bulges they show. So, this is one time, you should make sure that your clothes actually fit and fit well.
5. Dress for the season and the location:
Season appropriate clothes are another necessity to make your senior photo session a success. A photograph may not be able to capture the chattering of your teeth as you flaunt a tank top in subzero temperatures, but it sure will reflect the discomfort you feel, no matter how hard you try to smile.
So, make sure that your clothes are right for the season. Along the same lines, pick your outfits based on the location of the shoot. For instance, while dressy stilettos and even street wear look wonderful against urban backdrops, they will look out of place and strange against a natural background.
On the other hand, outdoorsy outfits such as jeans, boots and jackets will complement the background and produce exceptional results in a nature session.
Similarly, you will get more leeway when it comes to the use of bolder colors and fashion forward clothes in an urban shoot. But, if you intend to go natural, then you have to ensure that your palette and style don't clash with Mother Nature's mood.
Outfit ideas and combinations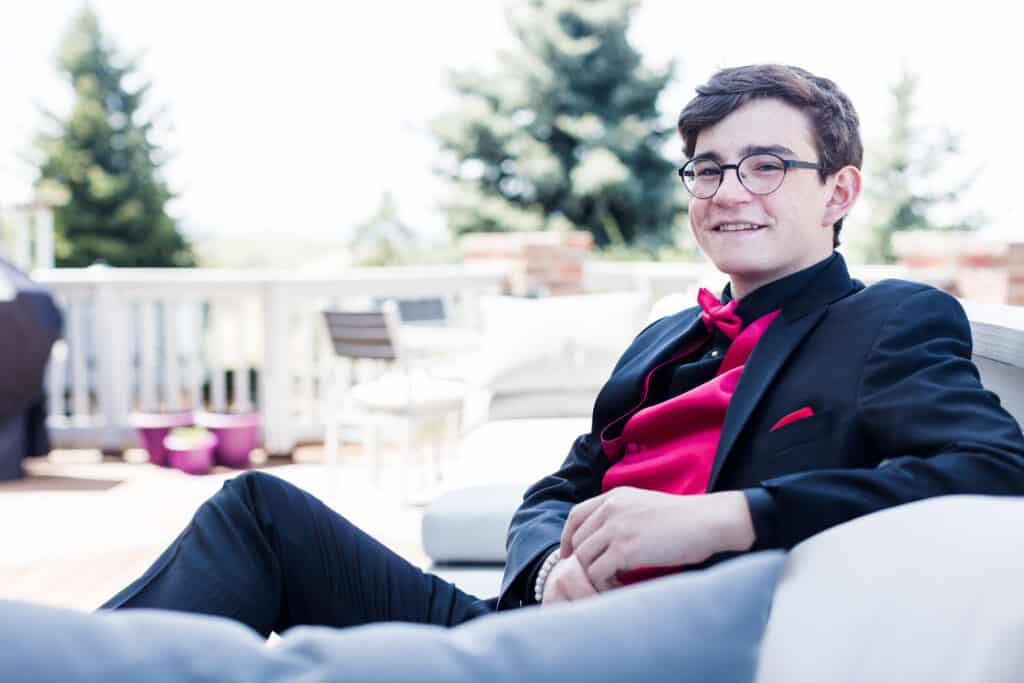 So, now that you know what looks good, let's transfer that information to actual outfit ideas and combinations.
Having said that, remember to take at least 3-4 extra outfits over what has been planned. Also, if possible have your photographer look at your outfit choices before the shoot.
Another thing to remember is that it's very easy to end up picking too many pieces of the same color.
So, when choosing your clothes, pick out tops and bottoms in a variety of colors and then go about putting the two piece outfits together.
Finally when planning the outfits, pick the ensemble in its entirety; this means the threads, the shoes, and the accessories and props (if any) that go with it.
Girl Senior Picture Outfit Ideas
Jeans with your favorite cute top.
Shorts with a peplum blouse.
Embroidered jeans/shorts with a babydoll tank top/cute blouse.
Denim jacket in winter or draped over the shoulder for layering.
Stressed jeans with a cardigan.
Flowy dress.
Your prom dress.
Elegant maxi dresses.
Flowing skirts.
Skinny jeans with a plaid shirt.
Classic jeans with a light colored top and all white sneakers.
A romper with wedge heels.
Black trousers with a slim fit crew neck sweater.
Dark denim jeans with black blazer and colored tee.
2 piece pant suit coupled with a cropped top.
The little black dress.
Fit and flair dresses.
Flowing maxi dress with a worn denim jacket/tiered ruffle blouse.
Knee length dress with a cinched waist.
Skinny capris with a gauzy top.
Tailored dresses.
Oxford shirts.
Boy Senior Picture Outfit Ideas
Jeans with a casual tee/button up shirt.
Shorts with a V-neck.
Denims with a simple tee, leather jacket and aviators.
Button down shirt over dark jeans with a sweater added for that preppy effect.
Tailored suit.
Khaki shorts with a polo shirt.
Light color trousers with a button up denim shirt.
Crew neck sweater with dress pants in a dark color.
Dark jeans, light tee coupled with a blazer.
Classic black trousers combined with colored dress shirt.
Flannel shirt with roughed up jeans and shearling jacket for the outdoorsy effect
Chinos with a crisp collared shirt.
Senior Photo Outfit Ideas: What Not To Do And Wear!
Neon colors- these don't photograph well because they seldom stay true to color in pictures and above all they cast their own shadows on your face.
Spaghetti strap tops because they inevitably put your bra straps on display.
Tube tops make for an unflattering or overly flattering bust area in pictures.
Graphic tee's that are bound to look dated in a few years.
Light colored trousers with a dark top/shirt because it creates a bottom heavy effect for both girls and boys.
Very short skirts and dresses that limit movement or show more than what's intended.
Skirts with thigh high slits that can make it hard to pose comfortably.
Big stripe pattern that distract from your face.
Big logos across the chest.
Fitting bottoms with tights tops
A Few More Things To Remember When Considering Senior Pictures Clothing Ideas
Wear your usual hair style and if you'd like to experiment a bit, opt for styles that take you no longer than 5 minutes to fix. If you go too fancy with your hair, it may seem awkward and make you uncomfortable. Plus, with all that hair spray, there will be little/no scope for change during the shoot.
If you wear glasses, you will have to get your doctor/optician take out the lenses to eliminate reflections and distortions.
Gentlemen, a clean facial shave is a must because it is hard to digitally remove the 5'o clock shadow from pictures.
Ladies, keep your makeup natural and neutral and stay away from shimmery, frosty and shiny products.
Don't overdo the mascara.
Don't get a spray tan before the shoot.
Pick clothes that will hide the tan lines.
Always try your outfits after you pick them, even if you have worn those dozens of times before.
Make sure your clothes aren't wrinkly.
Girls check your nail polish for chips.
Accessories and layering are good as long as you go for classic options.
And Finally….
Have your senior pictures taken when you are ready for it. After all, getting the timing right is just as important as getting the outfits right.
You can have the most amazing pics but if they come in too late for your senior slide show submissions or for getting your invitations out, they won't matter much.
So, work your way backwards from these deadlines. Also factor in the amount of time your photographer will need, plus the time required for choosing/finalizing the images and getting all the printing done with the images. Then, allow a margin of 1-2 weeks to accommodate any glitches and you will have your timeline.
Having said that, spring time is the best for senior photo shoots; not to mention it also the easiest to pick the right clothes for this season. But, if summers are your thing or if winters work for you, then go for the weather of your choice.