A family that plays together stays together! And above all, stays healthy and happy together!
Books, expert opinions, studies and surveys all back these words, and why not? Indulging in any form of physical activity is good for both the brain and the body. And, when you add family bonding to the mix, you pretty much hit the ball out of the park.
Yet, there is so little of the good stuff going around!
But, how do you play together when most Americans barely get 30 minutes of quality family time each day? Of course, this does not deter us from seeking solace in our screens. So, while family bonding is put on the back burner, people have no qualms spending a whopping 3 hours peering at the screen.
Add to this hectic pace of personal and professional lives and the dismal 7 days of annual vacation and it is easy to understand why more than half of all American families are trying to find ways to get both quality time and more time with each other.
Of course, since families have a mix of different generations and everybody has their own priorities and likes and dislikes, it can be hard to find a common ground. If that is you, continue reading to know how and why playing sports together will be just right for your brood.
What Are You Missing Out If You Are Not Playing Family Sports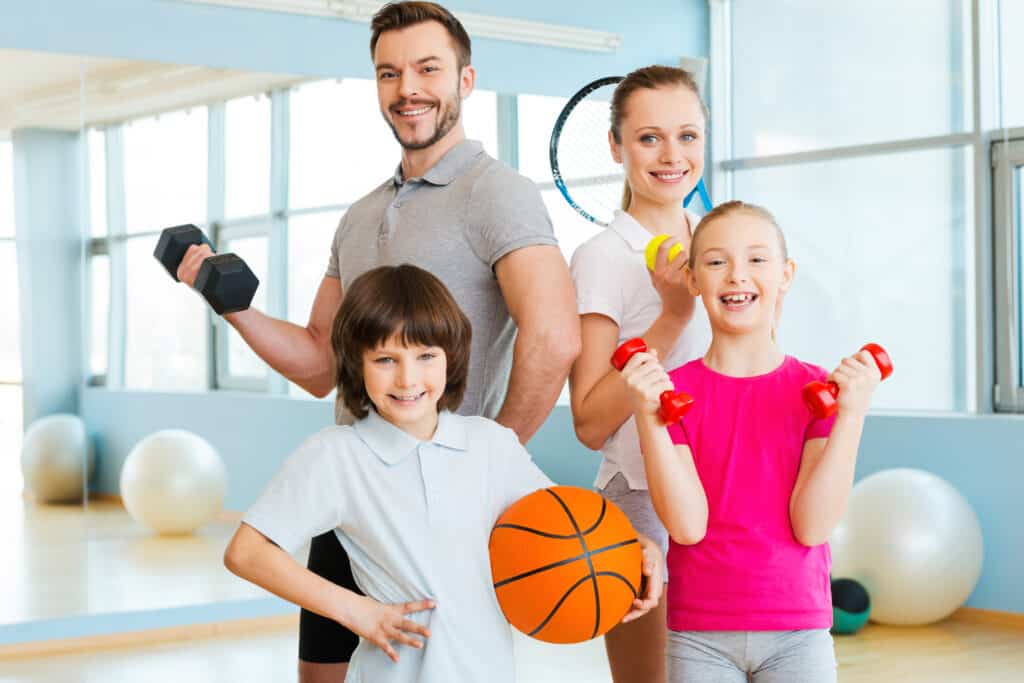 An extra dollop of exercise
Even if you are a judicious gym goer, doing something different for a change can work wonders for your body. Because most outdoor sports work the entire body, they offer a serious workout with loads of fun. In fact, this is one of the best ways to ensure that the whole family gets their weekly exercise.
All in for fun
Of course there will be some rules to follow, deepening on the sport you pick. But overall, there are no requirements of age, height or weight or even number of players when playing with the family. This means everybody can have loads of fun.
Mindboggling array of choices
You are pretty much only limited by your imagination when it comes to picking an outdoor sport or activity that can be enjoyed with the whole family. The choices are truly innumerable and can involve a sport that can be enjoyed in the backyard or something that calls for a short day trip or even venturing into nature. In other words, nobody in the brood is going to get bored or feel left out.
It does not have to burn a hole in your wallet
Yes, you may have to buy some sporting paraphernalia for specific activities, such as racquets, balls, clubs, etc. But, it is entirely up to you whether you want to pick a sport that needs these products. In other words, you are completely in charge of how much you spend.
An hour of thrill, excitement and fun
Even if you decide on a movie, driving to the cinema, purchasing tickets, waiting for the screening to start and driving back means that you end up spending at least 1.5 hours over the duration of the movie. Plus, it calls for a bit of planning and there is really no takeaway from the endeavor.
But, when you choose an outdoor sport, you can simply get the family together and head out at a minute's notice. And you can be as flexible as you like about the time you invest. It could be 20 minutes of shooting hoops or a full day of boating. Once again, you get to be completely in charge of how much time, money and resources you invests. Plus, at the least you walk away with a good workout and a lot of laughs.
And there is plenty more from where all of that came! Without a doubt, a family dinner at your favorite restaurant or even watching your favorite show together also bring joy. But, playing together offers benefits that are backed by studies and science. So, take a look at what's on offer here.
Benefits of family bonding: Why the time spent together is the most well invested time!
Everybody relearns and practices the fine art of listening
No matter how much you love your family, there comes a point when listening turns into a lost art. Blame it on the trials of everyday living or simply on emotional fatigue.
In fact, this is the number one complaint that spouses, children and parents have from their counterparts. Well, playing together compels you to start listening to each other. In fact, you even gain a renewed appreciation for the inputs of your family members.
A sense of trust and camaraderie begins to take root
Every family has issues, some have problems, and in most cases people push these under the carpet and simply stop talking to each other.
What follows is the loss of closeness and eventually trust as well. I am not going to say that an afternoon of football will bring back the feeling that you can rely on each other. But, it sure will act as a small step in that direction.
Talking and communicating is so good
Look closely and you will notice that most intra-family problems stem from lack of communication. In fact, if you let minor differences and disagreements fester, it can get to a point where you no longer have anything to say to each other.
But, when you play together, you will have to talk no matter how you feel, and even if you truly don't want to. So, as far as mending bridges is concerned, playing together sure is a fantastic starting point.
Better relationships and stronger family bonds
You would be surprised at the difference that an hour of laughing, playing and having fun together can make to even those relationships that seem to have reached a breaking point. And this isn't just a hypothesis; there is actual science at work here.
Physical activity and having a good time release all the happy chemicals in the brain- That's a cocktail of dopamine, serotonin and norepinephrine. And there is one more in that mix- Oxytocin. Yes, that's the love chemical; the one that fosters better bonding between people.
Mutual respect and confidence in the family unit
You know how happy families in Hollywood are always shown playing outdoors? There is a reason for that. All those happy brain chemicals drown out negativity and everybody comes to the realization that it is possible to work with each other instead of against each other.
Over time, family members feel more comfortable discussing their issues with each other, particularly the younger members of the household. So, it is no wonder studies show that children who get more family time tend to stay away from violence and substance abuse.
And last but certainly not the least, it draws people away from their screens, be it television, video games or smartphones.  And that in itself can do a world of good for both mental and physical health; more on this coming up.
Benefits of team sports to family fitness and wellness: A healthy body!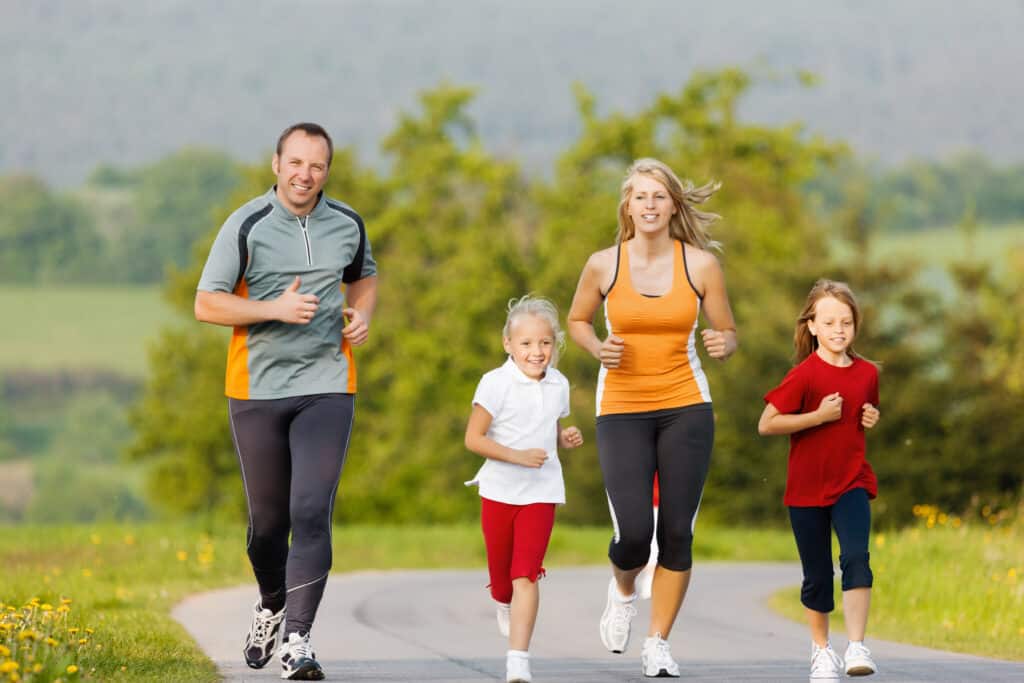 Fitness is good and fun
The biggest benefit of playing sports as a family is that you naturally create a culture of fitness.
Because fun goes hand in hand with a sound workout, young minds get the impression that staying fit is fun and that can go a long way in keeping your tots healthy and happy even when children move away from the nest and into a world of their own.
Aging and agility can go together
A lot of families out there have three generations living under the same roof or at least nearby. And while the parents and the kids in such families have their own set of issues, it's the 60-plus generation that feels truly left out.
But with family outdoor sports, you can make the grandparents feel like they are right back in the fold. Plus, the workout helps to keep a lot of age-related ailments at bay.
Immunity booster for all
Sure you need your daily dose of vitamins and minerals, but few interventions can help as much as outdoor time to keep your immune system kicking. Even if it is a brisk walk in the park or a hike through the woods, the fresh air and the movement can do wonders for your immunity
Keep those lifestyle disorders at bay
Obesity among Americans, including kids, is at an all-time high and why not? Most of us spend too much time glued to our chairs or sofas. Add unhealthy eating choices, stress and sleep deprivation to this mix and you send out an invitation to all the lifestyle related disorders out there.
The good thing about family sports sessions is that they get everybody moving. So, the hour that you invest in playing may not be enough to replace daily gym sessions, but it certainly can neutralize some of the ill effects of our unhealthy choices.
For couples too
And in the end, there is always all that sweating which is so good for the body, brain and bedroom life.
Even if you were to discount the role of all those happy brain chemicals, the fact is that the sight of your partner panting and sweating will at some point remind you of another form of play that gets people in that state. And once you ignite the desire, the act is bound to follow. 
And you get a healthy mind to go with that fit bod!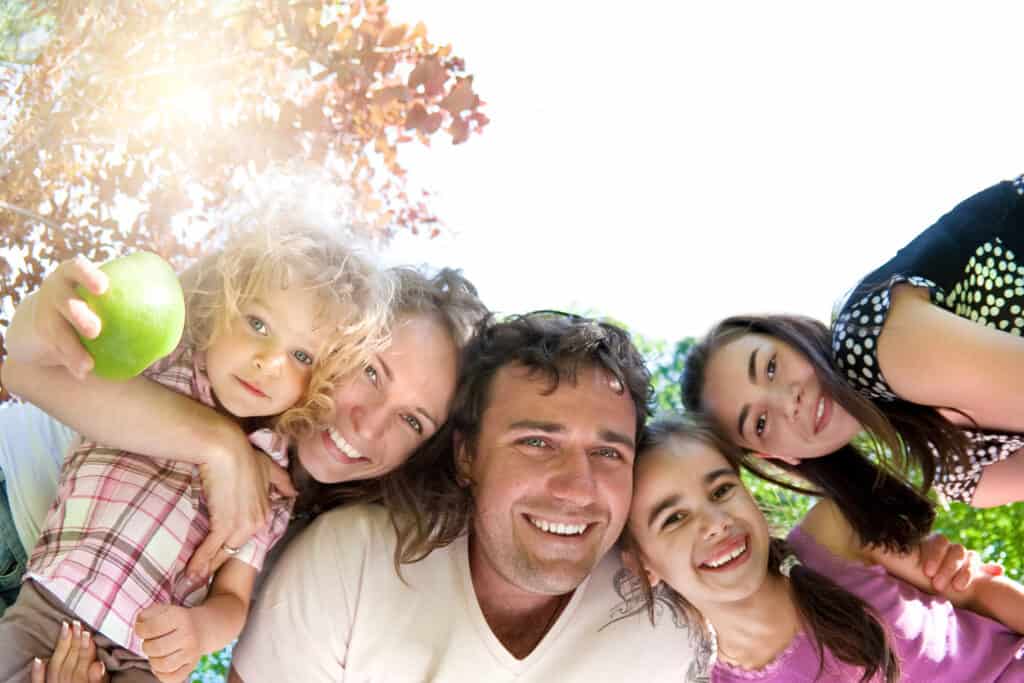 1. Stress, what stress
Nothing works better than a workout to annul the ill-effects of stress. Above all, this incredibly effective treatment is not age-specific; has no side effects and costs nothing. 
2. Boosting self-confidence and self-esteem
Playing in a family setting means that there is no pressure to win and if you lose, nobody is going to put you down. Yet, a win will give you the same rush as you would get when competing against outsiders. In other words, no matter how the round plays out, your self-confidence and self-esteem will only get a boost with family play time. 
3. Better academic, home and work performance
Admit it; we all need a break from time to time, a change of setting so to speak. But not everybody can afford a vacation, even if it is just a weekend getaway. Playing outdoors can offer the much needed respite without taking away time or money. And once people are relaxed, they undoubtedly perform better, whether it is at school, at work or at home. 
4. You could throw in a lesson or two
Most parents will agree with me when I say that teaching kids life skills is not an easy task. But, playing together offers the perfect opportunity to help children and even grown-ups learn and revisit existential skills like critical thinking, problem solving, empathy, self-awareness, creative thinking and others. Plus, you get to inculcate good values like empathy, respect for the environment and more.

Best sports for the whole family to play!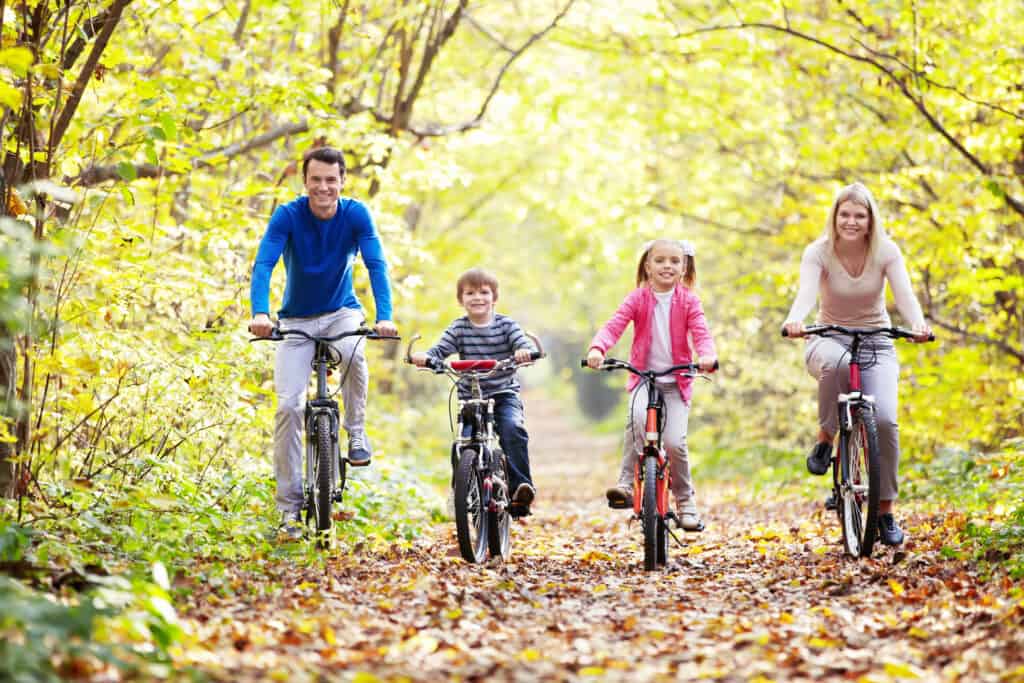 Here is a list of the best sports for the family to play:
1. Cycling
You burn about 300 calories every hour while enjoying the outdoors with your loved ones, what could be better than that? No wonder so many families have invested in high quality bikes and bike sheds!
Cycling works for everybody; from the youngest to the oldest member of the brood and while you are pedaling away and working on your muscles and circulation, you also get to talk your heart out. In fact, don't be surprised if the conversation is more meaningful and insightful than the one you end up having inside your home or while parked on the couch.
2. Hiking
This is not an actual sport but it is just as fulfilling because everybody wins with a forest bathing session. Again, this is an activity that is suitable for all age groups. Walking through the woods not only offers a good workout to the body but also relaxes the mind and is a very effective stress buster. Plus, it is a fantastic way to inculcate the love of nature in the younger members of the household.
3. Soccer/Football
No, you don't need 22 players nor a 100 X 60 meter pitch. As long as you have a football and a few willing players, you can have teams with just 2-3 members each. You can make up your own time slots and use some rope on the ground to make the goal posts. Yes, running to chase and kick the ball is the best way to play.
But, if you have older team members, you can also make do with brisk walking. The best part about soccer is that like basketball, you can play it anywhere; from the park to your backyard. Regardless of the pace, an hour of play will still help you to burn about 400-700 calories. Plus, all that tackling and the defensive and offensive moves give the noggin a sound workout.
4. Table tennis
This is not really an outdoor sport but you can place the table in your back yard if weather allows. Table tennis offers a lot of flexibility in terms of number of players as well as the pace of play. The rules are simple and because there isn't a lot of running around involved, it's perfect for a multi-generational group.
If you don't own a table or don't want to invest in one, you will find TT setups at many community recreation centers. A match can be played singles or doubles and you get to choose the number of sets in each match. Even at its slowest pace, an hour of this Asian favorite will help you to burn 150-250 calories and help the players to hone their motor skills and coordination and get them into the habit of thinking on their feet.
5. Tennis
This is a powerful workout that is a family favorite and gives you a calorie burn of 150 to 400 depending on the intensity of the game. Moreover, you can have your 6 year old kid playing with his/her 60 year old grandparent.
Tennis courts can be found in a lot of outdoor recreational areas and clubs. So, as long as you have a pair of racquets, you are good to go. Like with table tennis, you can play with 2 or 4 players and decide on the duration of the match. The game is known to build tenacity and discipline along with the muscles in the body. 
Sports for seniors: Low on intensity, high on fun!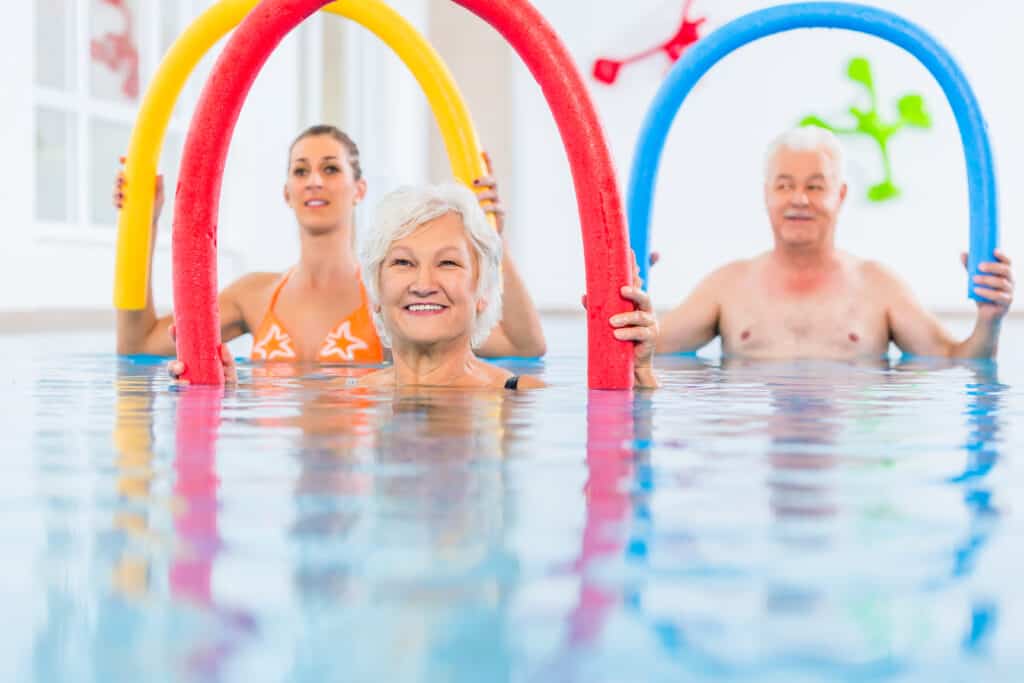 1. Swimming and pool games
If you have seniors in the household who haven't been particularly active, swimming and pool games are perfect get them back into the groove. The water is gentle on the joints but offers ample resistance to give all the muscle groups a good workout.
If you want to ramp up the fun, introduce a ball into the pool and you will have yourself a family party going. Even at a leisurely pace, swimming promises an hourly expense of 200 calories. Moreover, besides swim wear, there really is no other cost involved.
2. Pickle ball
It is the fastest growing sport in America, and for a good reason. Think of this one as a combination of tennis, table tennis and racquet ball. If you have some tape/ribbon, a regular lawn tennis court can be turned into a makeshift pickle ball court. Plus, the gear, including the wooden paddles and balls can be bought for as less as $30.
But, here is the best part- You may think this humble sport is below your athletic standing but chances are that grandma/grandpa has been indulging in it for a while. So, it is easy to get them to show you the ropes and even compete against you. And while you play and have fun, you burn just as many calories in an hour as you would with a 2-mile walk. 
3. Croquet
It is more laid back and certainly more fun than golf although there are a lot of similarities. Wickets, as it is called in the US, involves sending wooden/plastic balls through hoops. Players use wooden mallets instead of clubs and the balls are bigger than those used in golf.
Because croquet is not played across a golf course, it is not as taxing on the body and also works for those with mobility issues. Plus, mallets and larger balls make the game perfect for those with hand-eye coordination problem or motor issues. You can play a competitive game in your backyard and still burn about 100 calories an hour.

Sports for kids and teens
Depending on the age of your kids and the resources available, you can get as adventurous and as creative as you like when picking outdoor sports. Here are a few options that will get the munchkins started early.
Playing outdoors with toddlers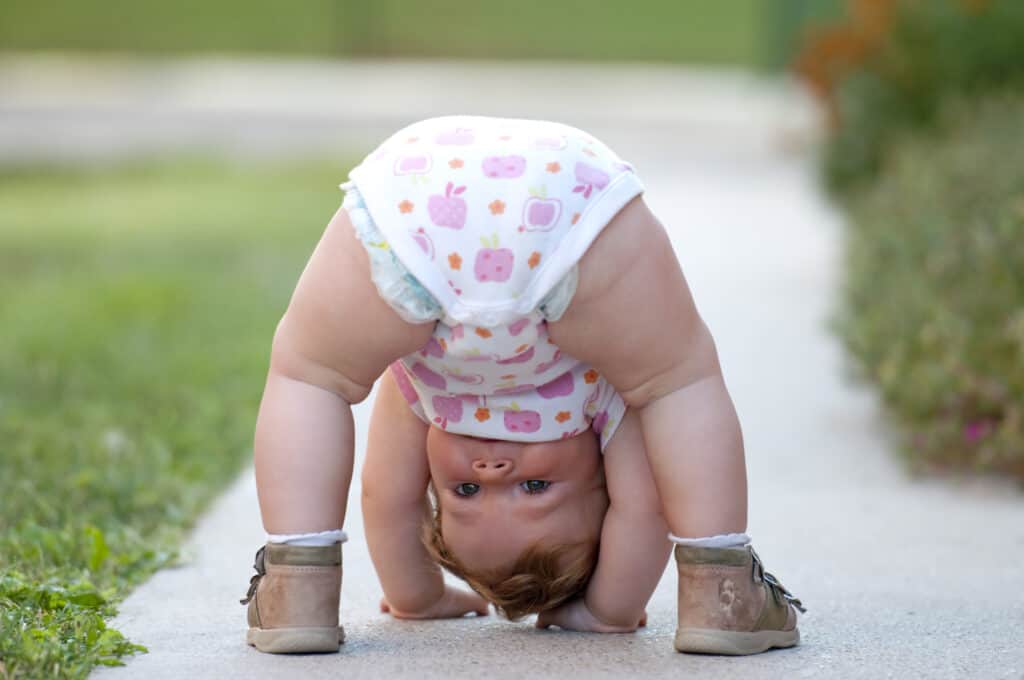 1. Catch
There is no better and more fun way to improve hand eye coordination than a game of catch. Start with a light weight, colorful and large ball and only stick to playing catch for the first few weeks. Then, you can progress to "kick the ball" and eventually to "hit the ball" with a paddle or racquet.
2. Bubble buster
My toddlers were more fascinated by bubbles than they ever were by a ball. It's something about the fact that they burst on touch that fills tots with absolute glee. So, indulge them with a bubble gun. But, the idea is to catch the bubbles. Add a competitive streak to the game once the munchkins get the hang of it and teach them to count by making the tots count out loud the number of bubbles they burst.
3. Touch the object
This is a great backyard game that offers a fun-filled opportunity to improve vocabulary. Play with two teams, even if each team only has one member. Every team gets to call out an object or even a color and the competing player has to touch it in a few seconds.
Sports for kids (6 to 10 year olds)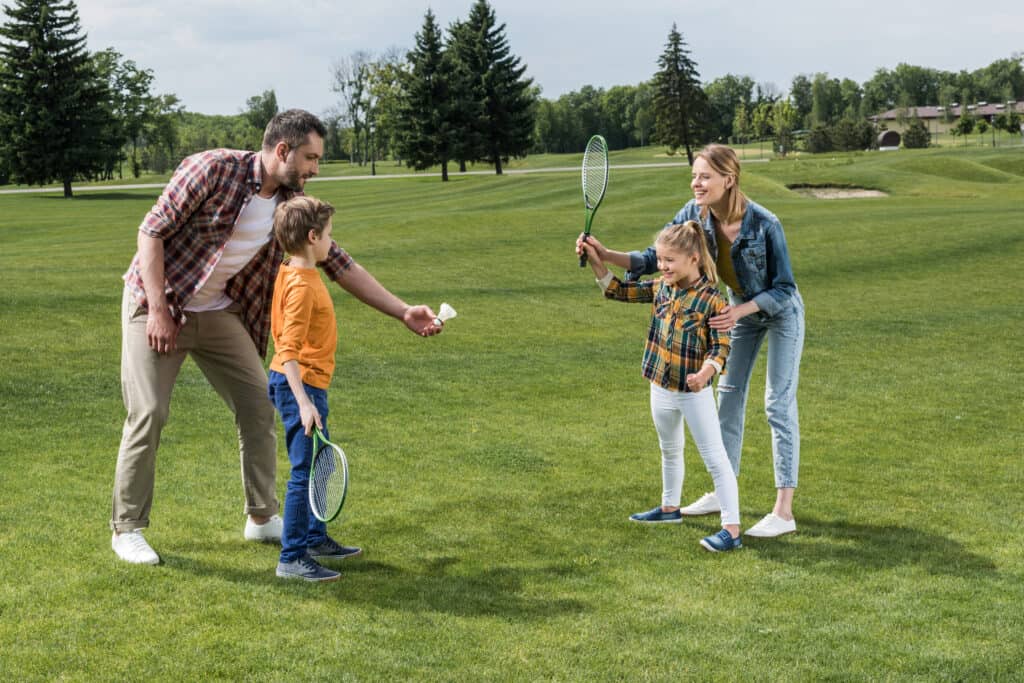 1. Badminton
It's played like tennis, in the sense that there are racquets involved but you never let the shuttlecock hit the ground. You don't really need a special setup, save for a net. Because the racquets don't weigh as much and you can regulate the pace and intensity of the game, this is the perfect starter sport for kids.
Plus, there isn't a whole lot of running around. Instead, there is quite a bit of stretching and jumping. So, your backyard will do for a match and while the kids show off their chops, they will be working on multiple physical and cognitive skills.
2. Hopscotch
Here is a classic that has been killed by the cell phone and all those video games. But, there is absolutely no reason why you can't revive it for your family. A personal favorite, all that jumping is fantastic for parents and their kids as it truly get the blood flow going. Furthermore, it is a great activity for enhancing balance.
3. Rollerblading
This one works perfectly for the 3-4 member family and gives you a fine opportunity to enjoy the outdoors together. Yes, there will be a learning curve for the kids but as they go through the tumbles and the balancing, they will learn the all-important virtue of perseverance. 
Sports for teens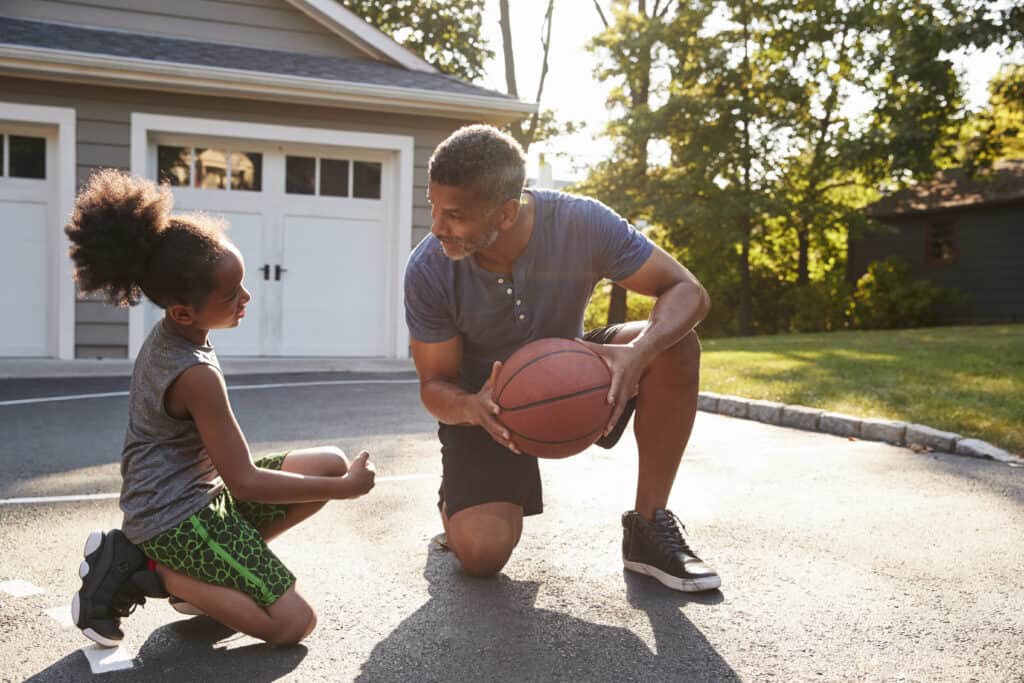 1. Basketball
There really is no other sport that is more American than shooting hoops. No wonder you find a basketball setup in most homes. All that jumping, lunging, running is a fantastic way to improve coordination, stamina and thinking. Plus, it is a great way to introduce the kids to team work. 
2. Wakeboarding
Once your kids are older, you will have to up the adventure quotient to keep them hooked and wakeboarding is one of the best options for the job. It offers a fabulous workout for the arms, the legs and the core. Above all, the better you get at it, the sounder will be the workout that you get from it.
3. Self-defense/Martial arts
This cannot really be called an outdoor sport but a parent-kid class can be an effective yet non-intrusive way to involve yourself in your teen's life; not to mention that the lessons will help you to sleep easy even when your fledgling moves out. Did I mention that the punching, the kicking and everything else that martial arts involve are also extremely potent stress busters and an ideal intervention to work out that teenage angst and restlessness? 
So, there you have it folks, my list of outdoor family sports and activities. But, don't pick just one or two options from here. The idea is to not get bored and no matter how fun an activity if you stick to it week after week, it will get boring.
For best results, you have to get in at least two family sports sessions every week. Undoubtedly, this will take some planning if you want everybody to keep their date with the family. So, decide when, where and what on Sunday evening and make your choice based on popular demand coming from the brood.
If you are just starting out, aim for two slots of thirty minutes each, spaced 3 days apart. From there, you can work your way up to whatever is convenient and feasible. Remember, at first you may have to gently coax out some of the players onto the field. But, once everybody gets a taste of the fun, you will be surprised at how soon these sessions turn addictive. And that is exactly the effect you are going for!