Nearly 70% of all older adults above the age of 65 use the internet and about one-third of them report going online every day. In fact, 10% of these seniors are avid internet users, who frequently check their social media pages and other websites.
Plus, with 60% of all older adults accepting the positive impact of internet on the society, it would be safe to say that the elderly are certainly not the technophobes that they are assumed to be.
And that brings me to the topic of this article – online magazines for seniors!
But, why bother with 50 and over magazines on the internet?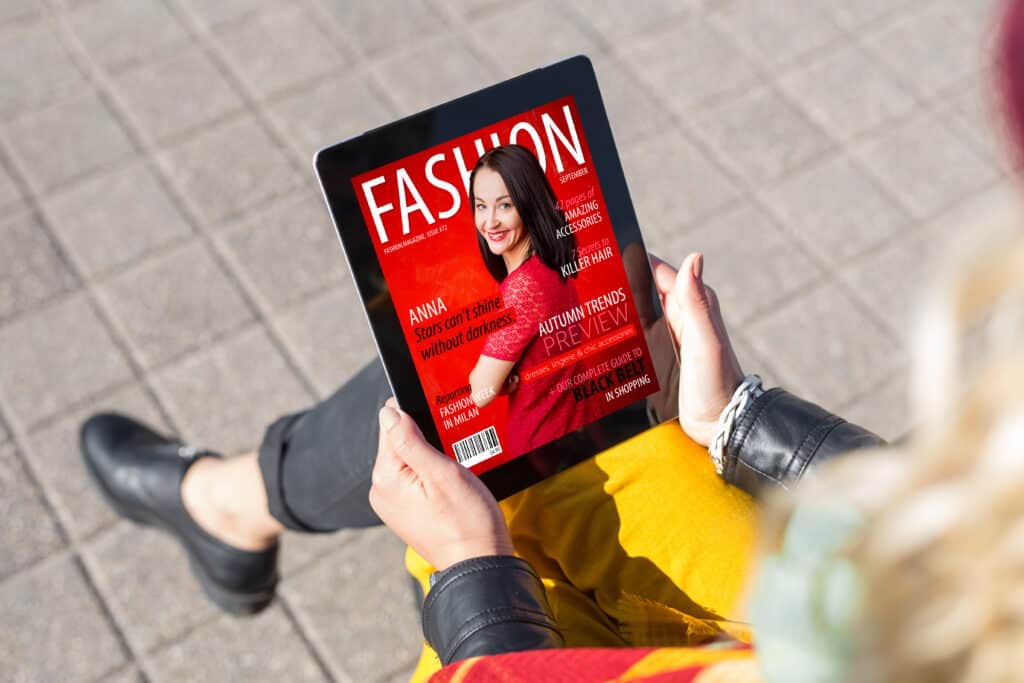 Here are some pros and cons of reading online magazines:
1. Easy on the pocket
Even the most affordable magazines will set you back by $3- $4 per issue, unless you buy an annual subscription, which can cost anywhere between $15 to $25 or more depending on the publication.
In fact, you will end up paying $8 to $12 for most premium magazines. In contrast, you can read digital magazines for a fraction of the cost and sometimes even for free.
2. Convenient
You go to the newsstand and pick out 6-7 magazines; even if paying $25 or more at one go is not be a problem for you, imagine carrying them all along with you.
For those of you who get their print magazines delivered to their homes, aren't they a clutter once you are done reading them? Well, with digital magazines there is no carrying or cleaning involved. 
3. All the content you want whenever and wherever
Whether it is a computer, tablet or a smart phone that you are using to read digital magazines, that tiny gadget is essentially giving you access to hundreds of magazines on demand.
You can read them while travelling or while chilling in bed or while sitting in the park and at any time. In fact, you can even access old issues and those that you may have missed, how is that for convenience? 
4. More than just the written word
The thing about digital publications is that they are in a unique position to offer more than just printed words. In fact, most digital magazines combine various forms of media including animation, videos, audio clips, pictures and of course regular articles to create a wholesome and entertaining experience.
5. More magazines than you ever thought existed
Did you know that over 7000 digital magazines are published in the US alone? So, it would be safe to say that you will never want for informative and entertaining content if you get your daily/weekly dose of magazines online.
Plus, you can be sure that whatever your favorite niche, you will find several online publications dedicated to it. 
6. Interactive information
With print media, what you have is a one-way communication. You are simply reading what the editorial staff has to offer, which is fantastic. However, wouldn't it be great if you could participate in a discussion on the information provided?
Well, with a print magazine, you will have to wait till the next issue to see the response to your comments, if they are accepted, that is. However, most digital magazines allow you to comment on their pieces almost instantly.
So, it is a fantastic way to share your opinions with others and read their views on the subject. In fact, often people end up starting a dialog in the comment section.
7. Great offers and discounts
Another benefit of reading online magazines is that they often have fantastic discounts and offers from their advertisers.
The thing to understand is that the advertising costs for digital magazines are considerably lower than those of print publications. So, most businesses are happy to pass along these benefits to potential consumers in the form of discounts and deals.
8. Of all things local
And finally, you may not find a print periodical that is dedicated to your area/county/city/state. But, I bet that you will find one or the other online publication that either exclusively covers your community or at least has it in the group of neighborhoods that it writes about.
So, digital magazines also offer a fantastic way to keep abreast of everything that is hot and happening in your city/town.
The only problem with digital magazines is that you will always have to keep your devices up and running to be able to access them. So, keep those phones and laptops charged and enjoy the most fulfilling reading experience every time and all the time.
To get you started, here is a list of some of the best online publications for older adults:
The Top Senior Magazines Online!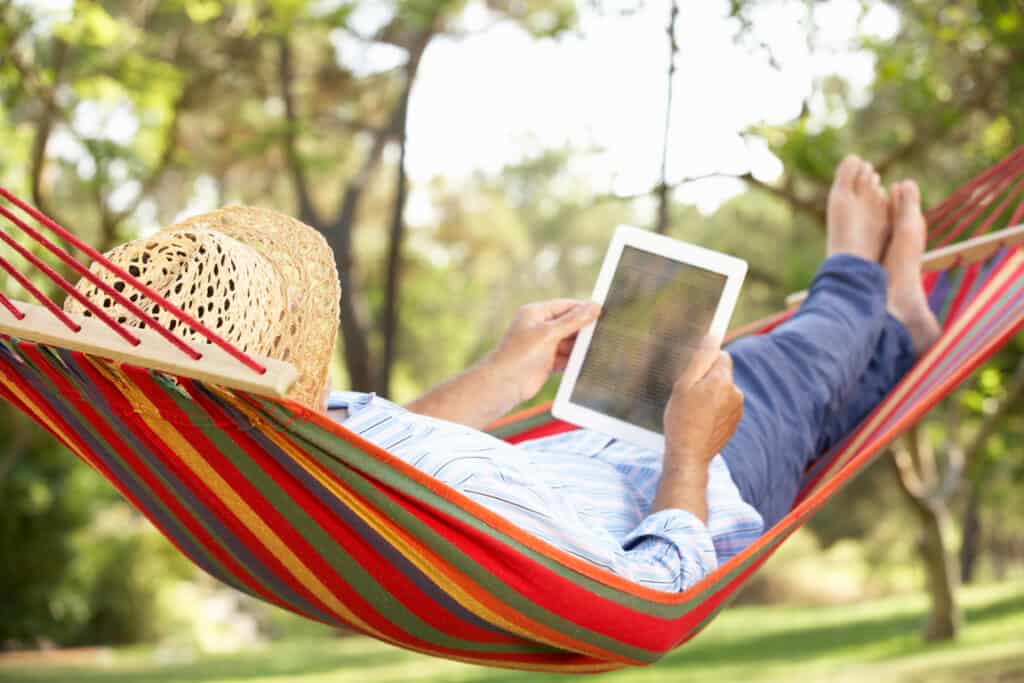 1. Seniors Lifestyle Mag
Here is a magazine that let's its name do the talking! But, this publication offers so much more than just content related to senior living and health. In fact, I'd go so far as to call it a must-read not just for all those who are past their fiftieth birthday but also for those with elderly loved ones.
From senior care to the practical aspects of retirement and from travel to recipes, this digital magazine features all this and more in its colorful pages. And if that's not enough, they also have a special video section.
2. Better After 50
The byline for this magazine is Better After 50 – Attitude, Acceptance and Edge and their content sure does live up to it. Yes, you will find articles on health and wellness. But, this magazine does not stop there like its contemporaries.
In it, you will also find practical and relevant information on fashion for older adults, intimate life, romance, travel, hobbies, adventures, cooking and so much more. Simply put, they show seniors how to live it up after 50 and that alone should be your impetus to read this digital publication.
3. Impowerage
This is another online publication with 360 degree coverage of all senior issues but with an emphasis on health and wellness. From the best workouts for the elderly to eating well and from recipes to travel tips, this magazine has it all.
It has a section named "it's never too late" that offers practical tips on living and pursuing your dreams after 50. Of course, you will find other retirement related stuff in it, but if you ask me, the "it's never too late section" is the USP of this publication.
4. Living Better 50
This is a 50 plus magazine specifically meant for women and it covers nearly all aspects of life that matter to the fairer sex. So apart from health and fitness and retirement issues, you also have sections dedicated to beauty and fashion because who said that your inner fashionista has to take a hike as you age?
This magazine is not just about looking good, but also about feeling good. So, you will also find sections devoted to relationships and faith, home and food, travel and money and business and so much more.
5. Prime Women
I am sure you have already gauged that this is another "for women" magazine. But, here is what's unique about this publication – It is a magazine for women by women!
Yes ladies, all their writers are women, which means you can expect a more in-depth understanding of women-centric aging issues, and solutions that are more practical, realistic and empathetic in their approach.
The articles run the gamut, covering everything from fashion and makeup to health and fitness and a whole lot more.
6. The 55 Plus Magazine
Earlier, I discussed online publications that are city/community-specific; well, this is one of them and it is dedicated to Upstate New York, more specifically to active adults who live in the area. What's fantastic about this online seniors magazine is that it covers a whole lot of diverse areas.
For instance, you can find inspiration cover stories to content on how older adults can develop a new hobby or skill. Then, there are topics that many print publications are not too keen on handling due to their unsavory nature; for example, funerals and palliative acre and others.
This publication handles all of that along with local news and information on where to get the best deals in town. Now, that is what I call an all-inclusive reading experience! 
In addition to these, you may also want to give a quick look over to other magazines that are senior, location and/or even subject specific, such as:
Lifestyles After 50: This is a Florida Based online 50 plus magazine.
Journey Woman: An online senior traveler magazine aimed at helping women over 50 who want to embark on their travelling adventures.
The Fine Line: A cutting edge magazine for women over 45.
Vital Magazine: This is a magazine for seniors interested in new hobbies and skills.
Natural Awakenings: Dedicated to holistic healthcare, this magazine makes for an exceptional read although it is not a senior-specific publication. 
And that is not where the list ends; believe me when I say that there are hundreds more from where these came. So, if magazine reading is your thing, you will have a ball of time with a newsstand app.
Think of them as an all you can READ buffet, and boy do they serve up an assortment of magazines. The best part is that you often get access to some really great publications for pennies and often even for free. So, get reading folks because once you start, I promise you will find it hard to stop!