What's common between an apple and a book? In case, you haven't guessed it already, both help to keep the doctor away. I kid you not folks!
The researchers from the University of Michigan found that seniors who spent a mere 3.5 hours each week reading lived 2 years longer than those who stayed away from books.
Even if longevity does not concern you much, reading, whether books or magazines, offers a myriad of benefits.
A few reasons to include reading in your daily "to-do" list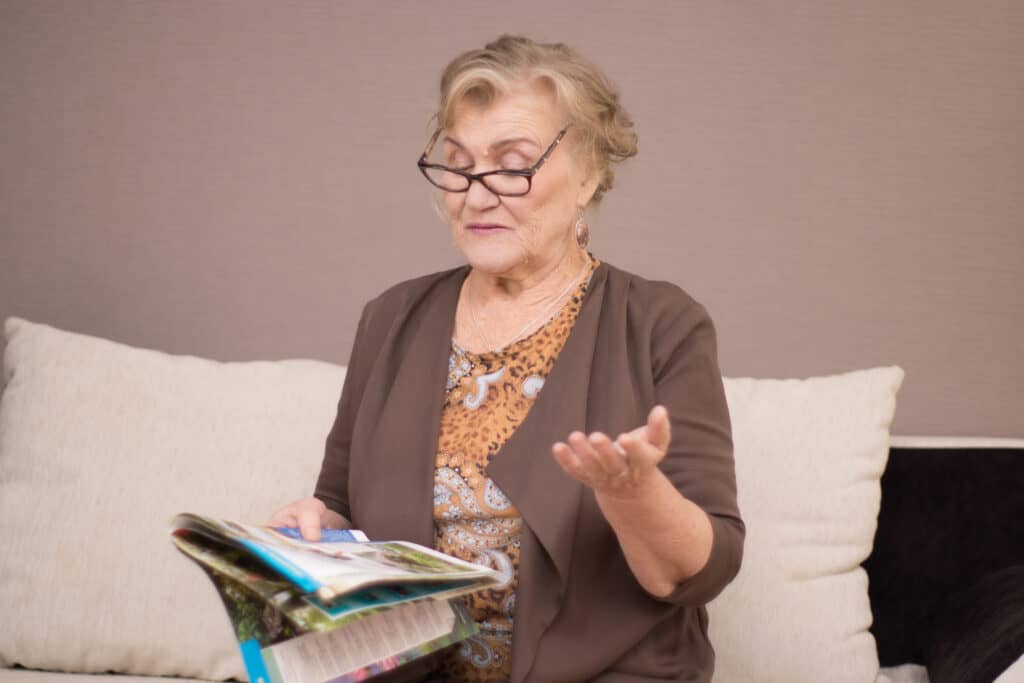 1. Stops boredom from besieging your brain
Reading is literally a tonic and a form of workout for the brain. As you read, you inevitably learn new things and even memorize some of the facts. In other words, you build new neural connections and strengthen the existing ones, making your brain stronger and healthier in the process:
2. Keeps stress and negativity out
You will agree with me when I say that reading is an engrossing act; one that keeps you riveted and focused. So, while you read, regardless of the material that you are using, you will be concentrating on the written word. This means worries, anxiety, depression and all other negative emotions will be forgotten at least for the time being. And that can lower stress and cortisol levels in the body!
3. Prevents or delays degenerative diseases from taking root
Because reading offers exceptional mental stimulation and keeps your brain engaged, it is an effective method to prevent and control the progress of ailments like dementia and Alzheimer's.
4. Knowledge never fails you
It's always good to know more, and when you read, you unwittingly gather a wealth of information. Now, you may not remember it all. In fact, you often feel that you have forgotten something you read, and then when you need it most, it all comes back to you out of nowhere. That is the beauty of knowledge and the biggest benefit of reading! 
5. Improves your vocabulary
Remembering new words and retrieving them requires the use of long and short term memories as well as memory recall. Plus, you will use other cognitive resources to use the newly-learned words in the correct contextual sense. So, it may be one small word for you but it's a giant workout for your noggin, and that is why you should actually covet the idea of picking up a few new words.
6. Enhances awareness
The more you read, the more you get to know about what's changing around you and what is happening in your community, country and the world at large. Apart from the fact that this information can help you to bring about improvements in your own life, it also helps to raise awareness of your present state and time. This is particularly important for those who suffer from disorders such as dementia and Alzheimer's.
Now, I understand that getting through a book may not be everybody's cup of tea nor do all of us have a taste for fiction. So, if you would like to start with some light reading, here is a list of some of the best magazines for older adults:
Senior Life Magazines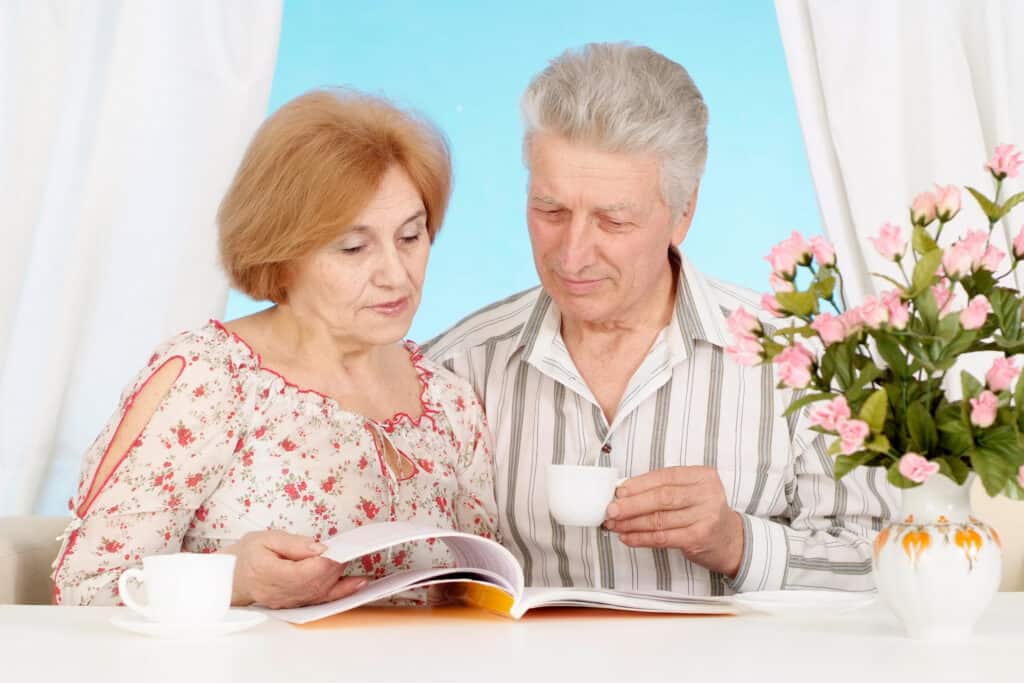 1. The AARP Magazine
An offering from the American Association of Retired Persons, here is a magazine that offers more than just valuable content. Called the hippest publication for older adults, AARP routinely features celebrities on its covers. From Dolly Parton to Harrison Ford and from Cyndi Lauper to Robert Redford, all have graced the covers of this publication.
A fantastic read for all seniors who want information on travel, healthy living, senior lifestyle, entertainment, products for older adults, beauty and more, the pages of AARP magazine also offer details on discounts and benefits available to their members.
The periodical is published 6 times a year and the annual membership cost is $16. I know I said, "membership" and not "subscription". You are paying $16 for the membership of the AARP, and you get your annual subscription for the magazine free with it. How is that for a fabulous combo-deal?
This publication is for the contemporary senior, who demands the most memorable bits from the past along with the exquisite influences of the present and the most extraordinary aspects of the future.
And the magazine sure does cater to the discerning tastes and requirements of its readers. A publication that offers a medley of stories, happening information and latest news, every piece of content in this magazine is created to be relevant for the 50 plus audience.
Plus, you can even get regional renditions of the magazine that are brimming with news, events and stories along with coupons and discounts from local businesses. The annual subscription for this magazine will cost you $24 and it's published monthly.
3. Inspired 55+ Lifestyle Magazine
The publication markets itself as a proud ambassador of the over 50s demographic, and true to their word, each issue is chock full of information pertaining to all aspects of senior living. From hobbies specific to older adults to senior travel and from health and fitness to products and gadgets for the elderly, this periodical has it all and more.
In fact, this is one of the few magazines that acts as an inspiration of sorts for its readership base because they publish the achievements and adventures of seniors. And just reading about it is enough for many older adults to embark on their own adventurous journeys. The annual subscription costs $31.52 while the 2-year subscription is charged lower at $42.
American Senior Magazines That Will Transport You To The Good Ol' Days!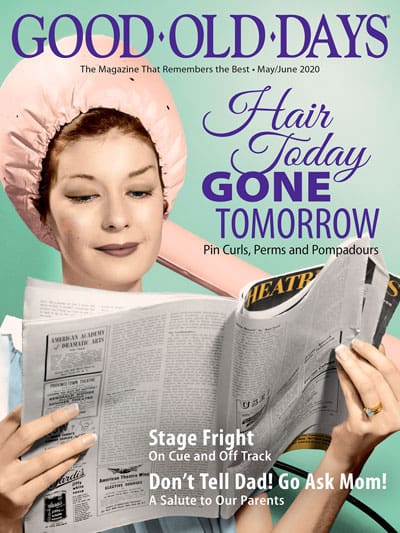 Image sourced from: good old days magazine
4. Reader's Digest
I bet that one look at the cover of this magazine and you will be transported back in time, and why not? Since the release of its first issue in 1922, the magazine has remained an American favorite and continues to be one of the most favored and well-loved magazines across the world.
But, did you know that Reader's Digest is available in a special, senior-friendly, large print version? Yes folks, these editions are exclusively meant for their elderly readers, and while the font size and type have changed, their content remains as exceptional as ever.
An extraordinary combination of humor, facts and news, this is a magazine that entertains while it informs. If you want to enjoy this reading staple from your younger days, it will cost you $18 per year for ten issues.
5. Reminisce
This publication is young at 20 years, yet it has captured the collective imagination and the attention of the over 60s demographic in the US. The unique thing about this periodical is that it's about all things good from the past.
Filled with pictures, stories, archived news and information on events from the 1920s through the 1980s, the publication does a fantastic job of bringing back the good ol' memories. In fact, if you are somebody who struggles to remember things and events that you've lived through, this magazine will work as the perfect platform to jumpstart your memory engine.
Plus, the pictures are exceptional conversation starters. So, if you enjoy positive stories from the past, this magazine should definitely figure in your reading list. The annual subscription can be purchase for just $7 and you get 7 issues, so it works out to a dollar per issue.
6. Good Old Days Magazine
Although in terms of its content "Good Old Days" is similar to "Reminisce", there is one fundamental aspect that sets this 50 year old publication apart from the latter. Good Old Days has space for a two way interaction.
Yes, they do publish stories, pictures, comics and even classic print advertisements from decades ago. So, you get ample opportunity to relive all those positive and joyous memories from the past. But the greatest thing is that they accept reader submissions in the form of pictures and photographs.
So, not only can you read about the stories of others but also tell them your own story. How's that for twice the value for your money? And, you only pay $19.95 for an annual subscription, which gets you 6 issues of the magazine.
Senior Travel Magazines
7. Travel+Leisure
Although not a senior-specific travel magazine, this publication does a grand job of helping you to visualize what travel to nearby or far away locations would be like. From the regular tourist haunts to those "off the beaten track" attractions that remain unexplored, this magazine covers them all in great detail.
The best part is that apart from the drool-worthy pictures, you also get a lot of practical information about travelling to these destinations. In other words, the staff of Travel+Leisure does the homework for you, so that all you have to do is set the date for your dream or even you weekend vacation. They publish 12 issues of the magazine each year and you can buy the annual subscription for just $12.
8. Travel 50 & Beyond
Now, here is a publication that addresses the specific needs of the 50 plus traveler. In fact, given the wide variety of interests and choices available to the demographic, they don't just cover national and international vacation hotspots but also offer details on various travel options.
So, whether you are interested in a cruise or would like to travel with a small tour group and whether you intend to fly to your destination or take the train, this magazine has you covered with all the practical information that you will need to have a fun filled and hassle free holiday. They put out 4 issues each year and at the time of writing this article, they were offering a discount of almost 90% on their annual subscription. At this time, you can buy the yearly subscription for just $4.
Senior Health Magazine
9. Healthy Aging
The name says it all for this one, although the magazine offers so much more than just tips on keeping ailments away. Created for adults who are headed towards their sixth decade, the quarterly magazine features recipes, travel guides, articles on sports and hobbies for older adults, product reviews, latest news and technology related content and more.
Above all, every issue includes a cover profile of a well-known personality who managed to transform himself/herself later in life. So far, Healthy Aging has featured Colin Powell, Steve Tyler, Sarah Fergusson, Sheryl Crow and many others.
The magazine proudly claims that its goal is to help its readers enjoy an active lifestyle and change the classic perception of retirement. I, for one, feel they are doing a fabulous job of living up to that goal.
You can buy the annual subscription of this mag for $24.95 and the two year subscription for $44.95.
10. 3rd Act Aging With Confidence
This magazine is a perfect fit for all seniors who have allowed their age to take a toll on their confidence level, even when their body is doing fine. The publication is all about artful aging. So, in its pages, you will find information on senior lifestyle, wellness, healthy living, travelling for older adults and more.
Above all, the cover story is almost always about the exceptional accomplishment or adventure of an older adult, and no they don't just put celebrities on their cover. For instance, in one of their issues, they did a cover feature on a 93 year old professor who led a photo safari to Tanzania.
You can read more such stories by purchasing their annual subscription for $18 and the two year subscription for $24.
Senior Fitness Magazines
11. Active Over 50 Magazine
if you feel life slows down after 50, you will change your views after you read this magazine. With each issue carrying the personal profile of an active older adult over the age of 50, this publication is sending out a clear message that fun does not end BUT starts at 50 or even 60, and goes on for as long as you want it to.
Dedicated to helping its readers live a healthy, active life free of common age related ailments, the editorial team offers practical and relevant information that can help you to switch to healthy living. The best part is that the magazine features stories of regular folks who are past their fiftieth and have now started following and living their dream. Now, what can be more inspiring than that?
The annual subscription of this magazine costs $18 while the two year subscription will set you back by $24.